Online Festivals During Covid-19
3 min read
Due to the Covid-19 pandemic and the fact that it is spread so easily, we have seen ourselves go into several lockdowns since it first began back in March of 2020. While we must stay home for the greater good of our community, everyone needs to stay active mentally and engage in a variety of different online mediums while we're stuck at home. 
 Work has to go on, we still need to study, communicate and celebrate. Life as we know it can't simply shut down. With new apps such as Zoom, we are now able to attend places and speak to others virtually online. Using this concept we have seen many Tech events moving online and making their 2021 Digital summit's virtual. Around 50% of work has now moved online and learning courses are mostly done online to avoid too many people in classes together. We have seen so many things canceled due to the virus which is a great shame and has seen many people becoming depressed not being able to celebrate things they normally would. Luckily even festivals and celebrations have now moved online.
 It's important to keep your mind and body active during these times, as such here are a few different ways you can keep your body active and your brain thinking during these uncertain times: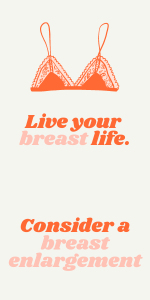 Physical Activity
 The clean air council run for clean air is happening as part of the earth day celebration. This year would mark the 39th celebration which is a fun run that normally attracts over 2,000 people. Instead of canceling the run altogether, there will be a change to make it a virtual run. There were already a few virtual components so without much work, it can be turned into a full virtual run.
This way people can do either do the 3k walk or the 5 to 10k run in their area anytime up to April the 26th. You need to register, and the proceeds are being donated to the not-for-profit clean air mission of advocacy. The virtual race is trusting and will work on the honor system but those who are getting involved can share their times and routes if they choose to. The runners who participate will receive a medal which will be a stainless steel straw and a t-shirt which is decorated for the 50th-anniversary celebration for earth day.
Mental Activity – Make art.
 Another thing related to Earth day. This is occurring on zoom and allows adults and children to share images of things they have made with materials they already have at home. The goal is to create something that is inspired by earth day. You need to fill out a registration form from the earth day website but contributing is free of charge.
 Further Mental Activity – Tech Festivals
 With the pandemic shutting down many physical festivals the Tech conference community has taken their industry into the online space. Instead of shutting down many of these conferences have turned their physical conventions into Digital Conferences. Allowing people from all over the world to attend digitally to learn about new upcoming tech and network.
While the Covid-19 pandemic may be forcing a lot of our norms to be changed, for most people it hasn't taken away the spirit of the world, which has all come together to offer festivals and events online. Things may be done differently but differently, is better than being taken away all together.